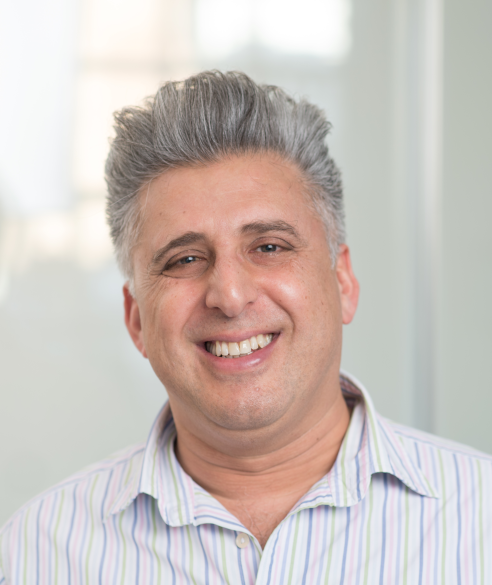 The BMJ
United Kingdom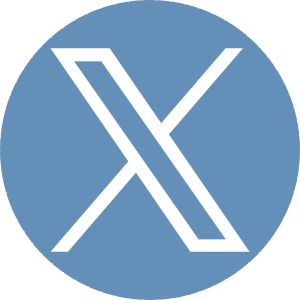 Kamran Abbasi

The BMJ
United Kingdom
Kamran Abbasi is editor in chief of The BMJ. He is a doctor. journalist. editor. and broadcaster.
Following five years in hospital medicine. in various medical specialties such as psychiatry and cardiology. he worked at The BMJ from 1997 to 2005. He is now back at The BMJ in a new role as executive editor for content. leading
the journal's strategic growth internationally. digitally. and in print. In his career as a medical editor. Kamran is a former acting editor and deputy editor of The BMJ. editor of the Bulletin of the World Health Organization. and a consultant editor for PLOS Medicine. He is editor of the Journal of the Royal Society of Medicine and JRSM Open. He created three major e-learning resources for professional development of doctors. including BMJ Learning and the Royal Society of Medicine's video lecture service.
Kamran has held board level positions and been chief executive of an online learning company. He has consulted for several major organisations including Harvard University. the UK's NHS. the World Health Organization. and McKinsey & Co. In addition. Kamran is an honorary visiting professor in the department of primary care and public health at Imperial College. London. He is a fellow of the Royal College of Physicians of Edinburgh and the Royal College of Physicians of London. patron of the South Asian Health Foundation. and a member of the General Advisory Council of the King's Fund.
He is an experienced contributor on radio and television. Kamran's other passion is cricket. He writes on cricket for publications throughout the world. including Dawn and Wisden. but is best known for his blog on ESPNCricinfo.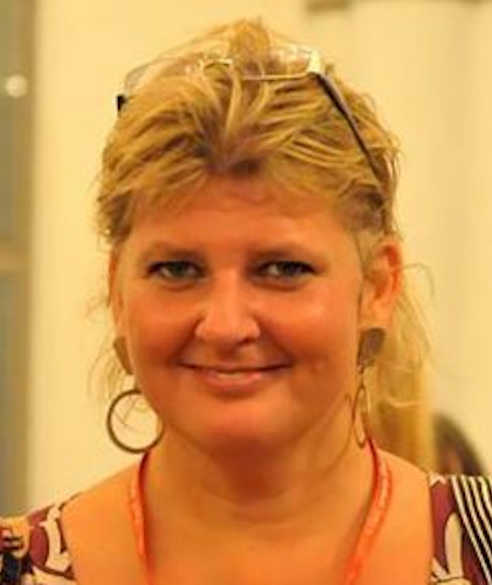 Cartoons and blogs at PLOS. and writes for The Atlantic
Australia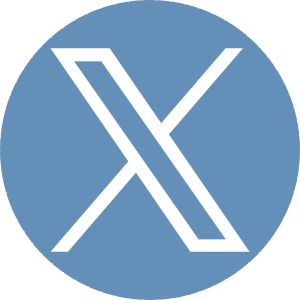 Hilda Bastian

Cartoons and blogs at PLOS. and writes for The Atlantic
Australia
Hilda Bastian was a long-time consumer advocate. whose career turned to analyzing evidence. communicating about it. and working to make it more accessible. She cartoons and blogs about clinical epidemiology and evidence at PLOS. and writes for The Atlantic. Her PhD dissertation studied several methodological aspects affecting the reliability of systematic reviews. Hilda worked on PubMed projects for the US National Library of Medicine at the NIH from 2011 to 2018. Previous to that. she worked in Germany helping to establish the health technology assessment agency. IQWiG. where she headed the Department of Health Information. In the 1990s and 2000s. she was active in a variety of health consumer groups. including time as Chairperson of the Consumers' Health Forum of Australia. Hilda helped to establish the Cochrane Collaboration. founding and leading its Consumer Network for over a decade. She was also the first coordinating editor of Cochrane's Consumer and Communication Review Group. Hilda is a committed and enthusiastic Wikipedian. and is active on Mastodon. She writes a newsletter. Living With Evidence.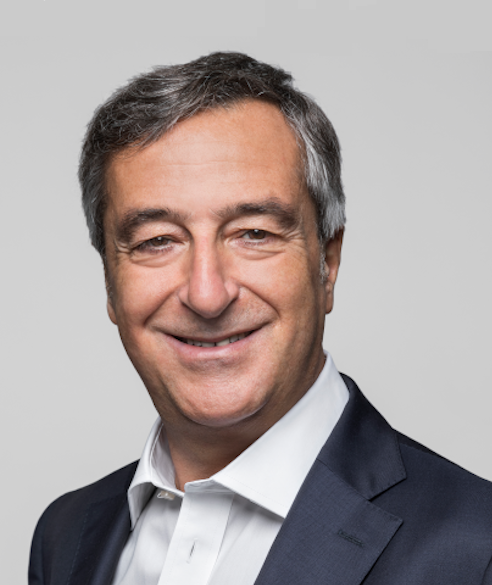 GIMBE Foundation
Italy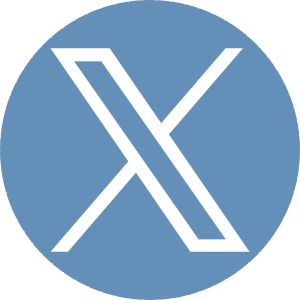 Nino Cartabellotta

GIMBE Foundation
Italy
Nino Cartabellotta. MD. specialised in Gastroenterology and Internal Medicine. is the president of the GIMBE Foundation. which since 1996 has promoted the integration of the best scientific evidence into all political. managerial. and professional decisions concerning peoples' health. An Italian pioneer of Evidence-based Practice (EBP). he is today recognized as one of the most authoritative experts on research and health in our country. thanks to his cross-cutting skills that concern all levels of the health care system.
He is the scientific coordinator of the institutional programs of the GIMBE Foundation: Let's save our NHS. aimed at safeguarding a public. equitable. and universal health care service. and GIMBE4young. born to spread the culture of EBP among future health professionals. He is in charge of publishing the "Report on the Italian NHS" and he's coordinator of the GIMBE Observatory on the NHS for a continuous and independent monitoring of the responsibilities and actions of all health care stakeholders with the ultimate goal of using public money wisely and protecting the health of citizens. He is the scientific responsible of GIMBEducation. the training plan of the GIMBE Foundation.
Since 2001. he has coordinated and organized the International Conference for Evidence-based Health Care Teachers and Developers in Italy. in its 10th edition scheduled in October 2023 as Joint meeting with the 10th ISEHC Conference.
Since February 2020 he has been the scientific responsible of the GIMBE program for the independent monitoring of the COVID-19 pandemic and the vaccination campaign.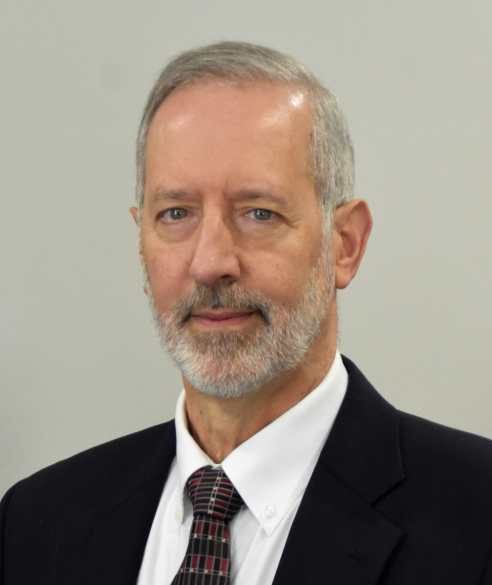 U.S. Food and Drug Administration
USA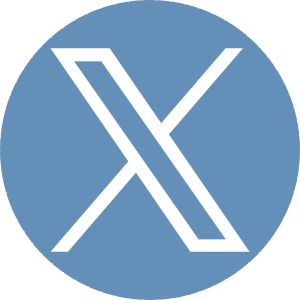 John Concato

U.S. Food and Drug Administration
USA
Dr. John Concato is Associate Director for Real-World Evidence Analytics in the Office of Medical Policy. Center for Drug Evaluation and Research. FDA. As an internist and epidemiologist. he seeks to develop and implement policies related to drug development and regulatory review. His responsibilities related to real-world evidence (RWE) include developing internal Agency processes. interacting with external stakeholders. coordinating demonstration projects and guidance development. and serving as Chair of the RWE Subcommittee. Dr. Concato joined FDA after a >25-year career at Yale School of Medicine and the U.S. Department of Veterans Affairs (VA). where he was a clinician. educator. independent investigator. research center director. Professor of Medicine. and one of two founding principal investigators of the VA Million Veteran Program genomic mega-biobank. He has a B.E. degree from The Cooper Union. M.D. & M.S. degrees from New York University. and an M.P.H. degree from Yale University.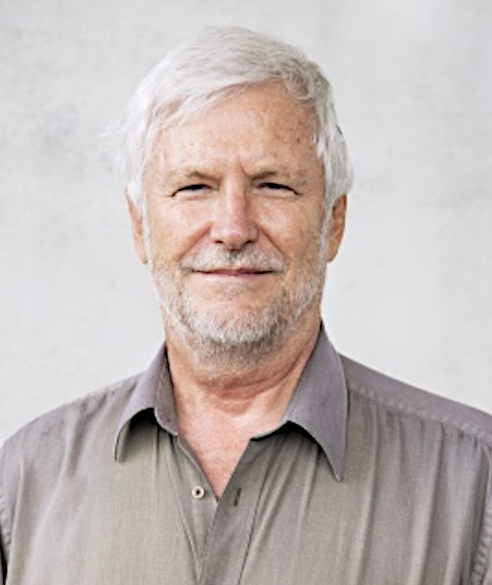 Bond University
Australia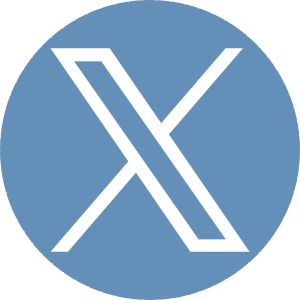 Paul Glasziou

Bond University
Australia
Professor Paul Glasziou is Director of the Institute for Evidence-Based Healthcare at Bond University and was the Director of the Centre for Evidence-Based Medicine in Oxford from 2003-2010. His key interests include identifying and removing barriers to using high quality research in everyday clinical practice and improving the clinical impact of research by reducing the more than $85 Billion annual loss from unpublished and unusable research (Chalmers. Glasziou. Lancet 2009). He co-founded the International Society for Evidence-based Health Care and the RACGP's Handbook of Non-Drug Interventions. He has authored over 600 peer-reviewed journal articles and 7 books.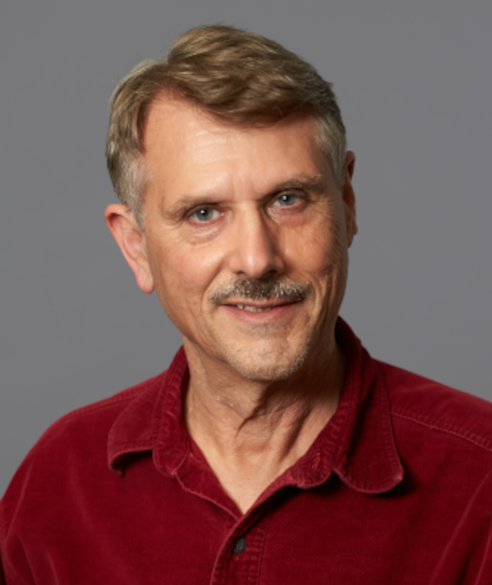 McMaster University
Canada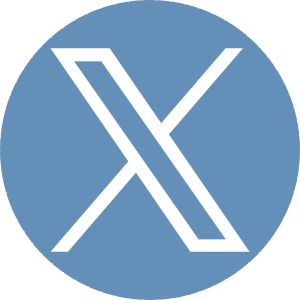 Gordon Guyatt

McMaster University
Canada
Gordon Guyatt is a McMaster University Distinguished Professor. His work. focused on Evidence-based Medicine. has resulted in over 1.500 peer-reviewed publications cited over 175.000 times - making him one of the world's 20 most cited researchers – and had a profound impact on medical practice worldwide.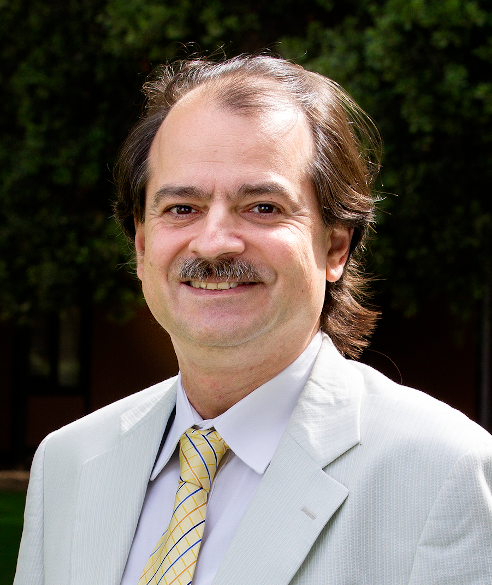 Stanford University
USA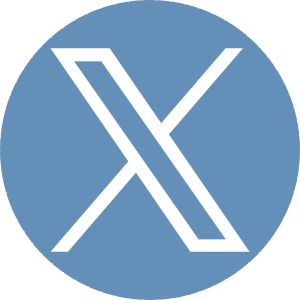 John Ioannidis

Stanford University
USA
John P.A. Ioannidis. MD. DSc is Professor of Medicine. of Epidemiology and Population Health. and (by courtesy) of Biomedical Data Science and of Statistics and Co-Director. Meta-Research Innovation Center at Stanford (METRICS) at Stanford University. Born in New York City in 1965 and raised in Athens. Greece. Valedictorian (1984) at Athens College; National Award of the Greek Mathematical Society (1984); MD (top rank of medical school class) from the National University of Athens (1990); also received DSc in biopathology from the same institution. Trained at Harvard and Tufts (internal medicine. Infectious diseases). then held positions at NIH. Johns Hopkins and Tufts. Chaired the Department of Hygiene and Epidemiology. University of Ioannina Medical School in 1999-2010 while also holding adjunct professor positions at Harvard. Tufts. and Imperial College. Senior Advisor on Knowledge Integration at NCI/NIH (2012-6). President Elect. Association of American Physicians (2022). Served as President. Society for Research Synthesis Methodology and Editor-in-Chief of European Journal of Clinical Investigation (2010-2019). Delivered ~700 invited and honorary lectures. European Award for Excellence in Clinical Science [2007]. Medal for Distinguished Service. Teachers College. Columbia U [2015]. Chanchlani Global Health Award [2017]. Epiphany Science Courage Award [2018]. Einstein fellow [2018]. Gordon award [2019]. Albert Stuyvenberg Medal (2021). Harwood Prize [2022]). Inducted in Association of American Physicians (2009). European Academy of Cancer Sciences (2010) American Epidemiological Society (2015). European Academy of Sciences and Arts (2015). National Academy of Medicine (2018). Accademia delle Scienze (Bologna) (2021). Honorary titles from FORTH (2014) and Ioannina (2015). honorary doctorates from Rotterdam (2015). Athens (2017). Tilburg (2019). Edinburgh (2021). h=237 (Google Scholar). current citation rate: >6.000 new citations per month (among the 6 scientists worldwide who are currently the most commonly cited).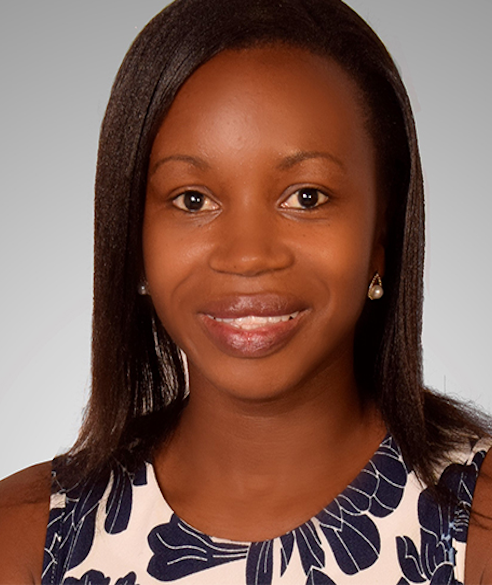 Kenya Medical Research Institute
Kenya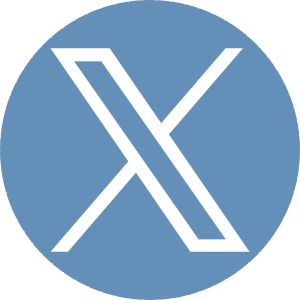 Eleanor Ochodo

Kenya Medical Research Institute
Kenya
Dr. Eleanor Ochodo-Opondo is a medical doctor and research scientist. She currently holds a joint appointment as a Research Scientist at the Kenya Medical Research Institute and Associate Professor Extraordinary of Clinical Epidemiology at the Centre for Evidence-based Health Care. Department of Global Health. in Stellenbosch University. South Africa. Her research interests revolve around evidence-based health care with a focus on diagnostic tests-their accuracy. impact and how their results can be translated to policy and practice. She serves as a methodologist/consultant to the World Health Organization (WHO) conducting systematic reviews to inform WHO guidelines on HIV and TB diagnostic testing and developing guidance on screening for epidemic prone diseases including COVID-19. The National Research Foundation of South Africa recognized her as a promising young researcher in 2018 and nominated her for the 2020 Annual HOPE meeting with Nobel Laureates.
She was recently awarded the prestigious 2019 UK MRC/DFID African Research Leader award and 2020 UK NIHR developmental award to advance the science of evidence synthesis and research translation in Africa focusing on collaboration between South Africa. Kenya and Liverpool School of Tropical Medicine in the UK. She serves as an academic editor with the Cochrane collaboration (infectious diseases group) and is a section editor with PLOS Global Public Health. She supervises MSc and PhD students in Kenya and South Africa and is currently a Commissioner in the Lancet Commission for Sustainable Health Care.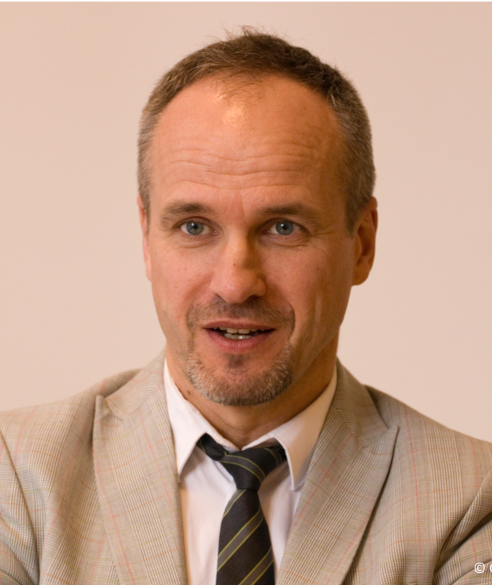 McMaster University
Canada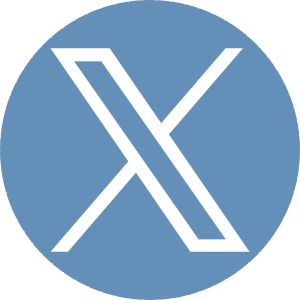 Holger Schünemann

McMaster University
Canada
Holger Schünemann is professor in the Departments of Health Research Methods. Evidence. and Impact and of Medicine. McMaster University. He received his MD and Dr. med. from Hannover Medical School and trained in lung biology. epidemioflogy. internal medicine and preventive medicine/public health at SUNY Buffalo (M.Sc. & Ph.D.). He is co-chair of the GRADE working group and director of Cochrane Canada and the McMaster GRADE center. Maintaining an active internal medicine practice fulfills his passion for patient care and ensures his guideline work is people-oriented. He is author of over 700 publications and among the 500 most cited scientists (www.webometrics.info).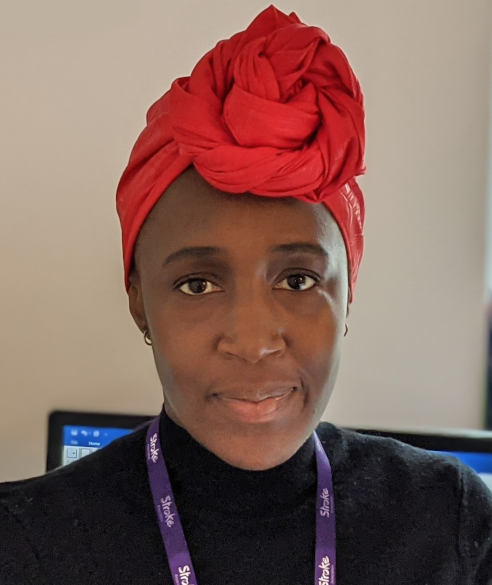 University of Edinburgh
United Kingdom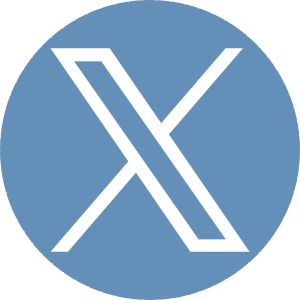 Emily Sena

University of Edinburgh
United Kingdom
Emily is specialised in the validity of preclinical research and has a background in pharmacology and neuroscience. Her interests are in the use of meta-research approaches to drive improvements in the validity. transparency and reproducibility of primary research using laboratory models of human diseases. Her work has informed laboratory practice guidelines. editorial policy and clinical trials design. Emily is a member of the University of Edinburgh Animal Welfare Ethical Review Board (AWERB) and convenor of CAMARADES. She also co-founded and was co-convenor of the University of Edinburgh Race Equality Network. now convenes the university's Race Equality and Anti-Racist Sub-Committee and is highly committed to engendering and facilitating an anti-racist culture across campus.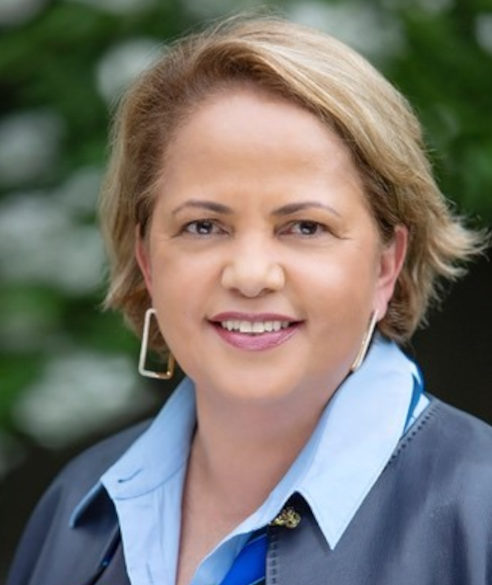 Cochrane Library
United Kingdom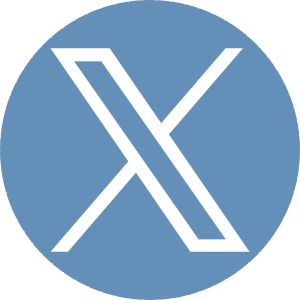 Karla Soares-Weiser

Cochrane Library
United Kingdom
Dr Karla Soares-Weiser is Editor in Chief at Cochrane. one of the world's most trusted producers of health evidence. Leading Cochrane's global network of over 100.000 people across 120 countries. Karla focuses on implementing the most effective. efficient and equitable ways to deliver the essential evidence people. governments and health organizations around the world need - now more than ever.
Throughout the Covid pandemic. Karla has overseen innovative organizational and editorial process improvements that ensured high quality evidence was produced rapidly and accessed freely around the world. Her enthusiasm for this work. along with previous roles in research. business and advocacy. reflect a lifelong practical commitment to improving global health and equity for all.
Karla has led and contributed to many multidisciplinary. multi-country teams producing and promoting trusted health and social care evidence for over 25 years. She has co-authored over 60 systematic reviews and is a keen contributor to health and policy forums around the world. Fluent in four languages. Karla also draws on a wealth of experience living and working in evidence synthesis and capacity building in different corners of the globe - including Brazil. Spain. the United Kingdom and Israel.
These personal and professional experiences combine to inform Karla's authentic understanding of the complex geographic. cultural and socio-economic factors that impact health care and decision-making. They also inspire her ongoing focus on addressing critical evidence gaps. fostering diversity and inclusion. and creating genuine opportunities for researchers in low- and middle-income settings.
Karla graduated in Medicine and is board-certified psychiatrist. She holds a Masters in Mental Health Epidemiology and a Doctorate in Evidence-Based Health Care.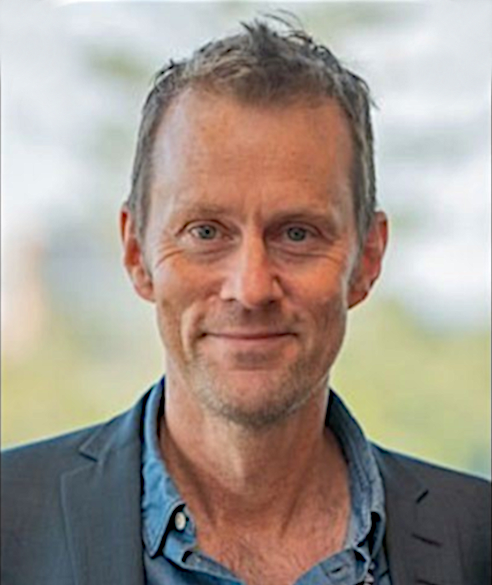 University of Oslo
Norway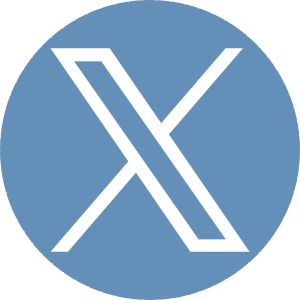 Per Vandvik

University of Oslo
Norway
Per Olav Vandvik is a hospital-based internist and health research methodologist based in Oslo. Norway. He is also Professor of Medicine at the University of Oslo. His academic interests focus on evidence synthesis. appraisal. guideline methodology. dissemination. access and use at the point of care. to enhance evidence-based practice and shared decision- making.
Vandvik is co-founder and Chief Executive Officer of the MAGIC Evidence Ecosystem Foundation (MAGIC. www.magicevidence.org). a non-profit organization supporting development of digitally structured guidelines. evidence summaries and decision aids to clinicians and patients through the MAGIC online authoring and publication platform (www.magicapp.org). On behalf of MAGIC. he also co-steers the BMJ Rapid Recommendations. an international collaboration with the BMJ to accelerate evidence into practice through trustworthy recommendations. Within the context of the COVID-19 pandemic and infodemic. Vandvik and MAGIC is devoted to providing solutions to critical challenges with clinical practice guidelines. through trustworthy and living evidence and guidance. Under the leadership of Vandvik. MAGIC provides methodological support. MAGICapp and BMJ Rapid Recommendations for the WHO living guideline on COVID-19 drugs. Vandvik was a Trustee of the Board for the Guideline International Network (G-I-N) from 2014 until 2020 and has recently led their Webinar committee resulting in 4 presentations focused on the COVID-19 pandemic. He is also co-chair of the Working Group for Guidelines and HTA in COVID-END that involves more than 60 partner organisations.